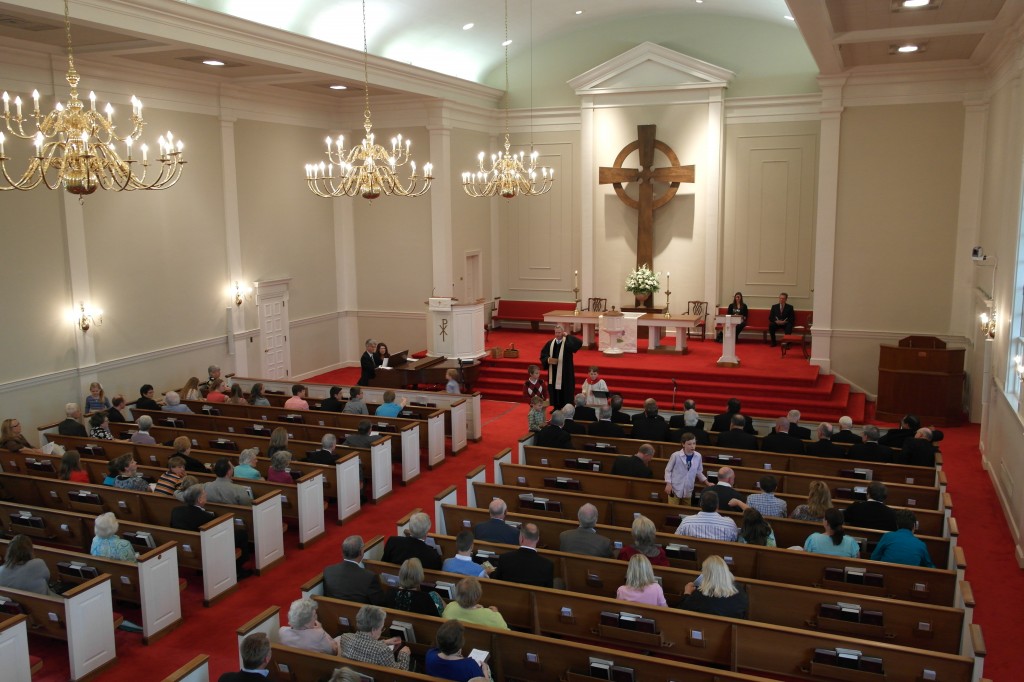 God has been working in and through Lenoir Presbyterian Church since 1852. He continues to make us a place to connect to real people, to real ministry, to the real Lord, Jesus Christ…
MISSION
At Lenoir Presbyterian Church, we understand that it is about Faith, not fear; Worship, not worry.  We rejoice that God has brought many children and youth to our congregation and we take the work of disciple-making seriously.
DESCRIPTION

When we see a need, our congregation responds.  We understand the value of knowing and being known, that fellowship together is life together.  Our goal is not to be "with it," an ever-changing measurement, but to be with Christ and to serve Him in the world as it is today.
We come to worship the one true God, Father, Son and Holy Spirit, on Sundays at 8:45 am downstairs in our fellowship hall (come around the lower left side of the building) or at 11 am upstairs in the sanctuary. We sing, we pray, we laugh and cry as we hear God's real words. They are not always easy to hear or live out, but they meet us where we live.  We leave to worship the Lord in all that we say and do each day.
Lenoir Presbyterian Church, known from the 1930's to 2016 as First Presbyterian Church, is a congregation of A Covenant Order of Evangelical Presbyterians (ECO).  ECO is a growing movement of congregations and leaders committed to building flourishing churches that make disciples of Jesus Christ.